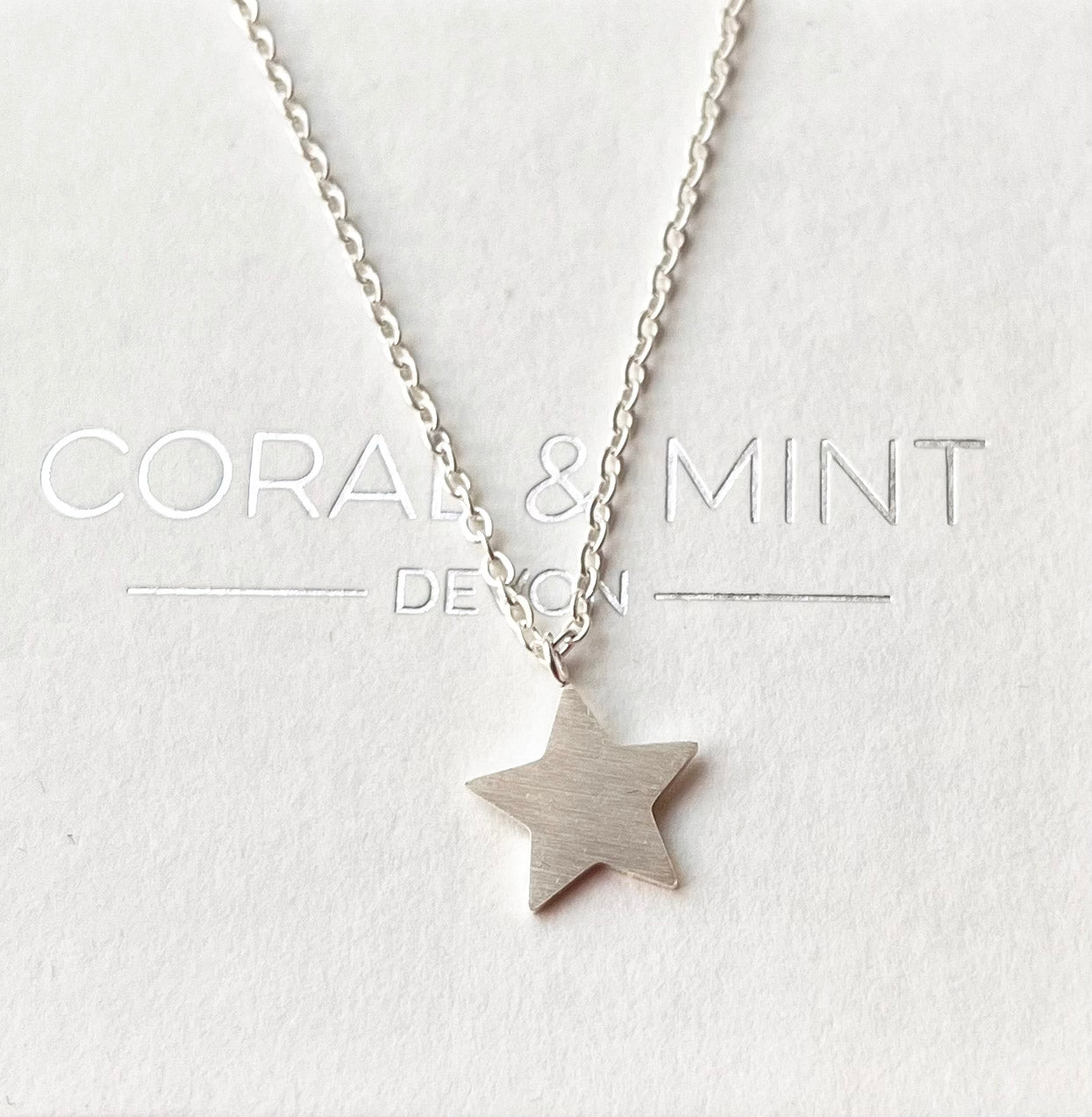 TERMS & CONDITIONS
Please read our terms and conditions carefully before using the website.
Proceeding to use the website will indicate your acceptance of the following terms and conditions. We reserve the right to change the website and these terms and conditions from time to time without notice to you, and your continued use of the website indicates your continued acceptance of the terms and conditions as modified.
Copyright and use:
This website and the information contained within it is protected by copyright. Reproduction of part or all of the website contents and products in any form is prohibited unless for personal use. Content of this website or products may not be copied to any other publication (including electronic, hard copy or others).
Returns and Refund: 
If for any reason you are not satisfied with your goods and require an exchange or refund then please contact us within 14 days of receiving your order by email at kate@coralandmint.com or call us on +44 7739580975
Coral & Mint will cover the cost of delivery or collection should the goods received not match those that are ordered or have been damaged in transit.  For all other returns, the return delivery charges will be your responsibility. 
Privacy Policy:
At Coral & Mint we are committed to your privacy. All personal information obtained through this website is kept secure in accordance with the Data Protection Act 1998. The personal information requested from you at the checkout is considered the minimum required to process your order efficiently.
We do not sell, trade, or otherwise transfer to outside parties your personally identifiable information. This does not include trusted third parties who assist us in operating our website, conducting our business, or servicing you, so long as those parties agree to keep this information confidential.
On occasion we would like to inform you of new products arriving or special promotions that we have on the website. If you would prefer not to receive emails from us, please send an email to info@mintjewellery.co.uk.
Availability of the Website
Our site is made available free of charge.
We do not guarantee that our site, or any content on it, will always be available or be uninterrupted. Access to our site is permitted on a temporary basis. We may suspend, withdraw, discontinue or change all or any part of our site without notice. We will not be liable to you if for any reason our site is unavailable at any time or for any period.
You are responsible for making all arrangements necessary for you to have access to our site.
We accept no liability for any disruption or non-availability of the Website resulting from external causes including, but not limited to, ISP equipment failure, host equipment failure, communications network failure, power failure, natural events, acts of war or legal restrictions and censorship.
All reasonable measures are taken by us to ensure that this Website is operational all day, every day. However, occasionally technical issues may result in some downtime and accordingly we will not be liable if this website is unavailable at any time.
Where possible we always try to give advance warning of maintenance issues that may result in Website down time but we shall not be obliged to provide such notice.
Changes to our site
We may update our site from time to time, and may change the content at any time. Please note that any of the content on our site may be out of date at any given time, and we are under no obligation to update it.
We do not guarantee that our site, or any content on it, will be free from errors or omissions.
Your account and password
Should you register an account with us and are provided with a username and password you are responsible for this information and must treat it as confidential.
We have the right to disable any account at anytime if in our reasonable opinion you have failed to comply with any of the provisions of these terms of use.  If you know or suspect that anyone other than you knows your user name or password, you must promptly notify us at kate@coralandmint.com.
Use of Communications Facilities
When using our communications systems on the Website you should do so in accordance with the following rules.  Failure to comply with these rules may result in your Account being suspended or closed:
1. You must not use obscene or vulgar language;
2. You must not submit Content that is unlawful or otherwise objectionable.  This includes, but is not limited to, Content that is abusive, threatening, harassing, defamatory, ageist, sexist or racist;
3. You must not submit Content that is intended to promote or incite violence;
4. It is advised that submissions are made using the English language(s) as We may be unable to respond to enquiries submitted in any other languages;
5. The means by which you identify yourself must not violate these Terms and Conditions or any applicable laws;
6. You must not impersonate other people, particularly employees and representatives of Coral & Mint or Our affiliates; and
i) must not use Our System for unauthorised mass-communication such as "spam" or "junk mail".
ii) You acknowledge that Coral & Mint reserves the right to monitor any and all communications made to Us or using Our System.
iii) You acknowledge that Coral & Mint may retain copies of any and all communications made to Us or using Our System.
7. You acknowledge that any information you send to Us through Our System may be modified by Us in any way and you hereby waive your moral right to be identified as the author of such information.  Any restrictions you may wish to place upon Our use of such information must be communicated to Us in advance and We reserve the right to reject such terms and associated information.
Limitation of Liability
To the maximum extent permitted by law, We accept no liability for any direct or indirect loss or damage, foreseeable or otherwise, including any indirect, consequential, special or exemplary damages arising from the use of the Website or any information contained therein.  You should be aware that you use the Website and its Content at your own risk.
Nothing in these Terms and Conditions excludes or restricts Coral & Mint's liability for death or personal injury resulting from any negligence or fraud on the part of Redback Cards
Nothing in these Terms and Conditions excludes or restricts Coral & Mint's liability for any direct or indirect loss or damage arising out of the incorrect delivery of Goods or out of reliance on incorrect information included on the Website.
In the event that any of these terms are found to be unlawful, invalid or otherwise unenforceable, that term is to be deemed severed from these Terms and Conditions and shall not affect the validity and enforceability of the remaining Terms and Conditions.  This term shall apply only within jurisdictions where a particular term is illegal.
Viruses
We do not guarantee that our site will be secure or free from bugs or viruses.
You are responsible for configuring your information technology, computer programmes and platform in order to access our site. You should use your own virus protection software.
You must not misuse our site by knowingly introducing viruses, trojans, worms, logic bombs or other material which is malicious or technologically harmful. You must not attempt to gain unauthorised access to our site, the server on which our site is stored or any server, computer or database connected to our site. You must not attack our site via a denial-of-service attack or a distributed denial-of service attack. By breaching this provision, you would commit a criminal offence under the Computer Misuse Act 1990. We will report any such breach to the relevant law enforcement authorities and we will co-operate with those authorities by disclosing your identity to them. In the event of such a breach, your right to use our site will cease immediately.
Linking to our site
You may link to our home page, provided you do so in a way that is fair and legal and does not damage our reputation or take advantage of it.
You must not establish a link in such a way as to suggest any form of association, approval or endorsement on our part where none exists.
You must not establish a link to our site in any website that is not owned by you.
Our site must not be framed on any other site, nor may you create a link to any part of our site other than the home page.
We reserve the right to withdraw linking permission without notice.
Links to Other Websites
This Website may contain links to other sites.  Unless expressly stated, these sites are not under the control of Coral & Mint.  We assume no responsibility for the content of such websites and disclaim liability for any and all forms of loss or damage arising out of the use of them.  The inclusion of a link to another site on this Website does not imply any endorsement of the sites themselves or of those in control of them.
Disclaimer
Whilst we do take all reasonable steps to make sure that the information on this website is up to date and accurate at all times we do not guarantee that all material is accurate and or up to date.
Law and Jurisdiction
These Terms and Conditions and the relationship between you and Coral & Mint shall be governed by and construed in accordance with the Law of England and Wales and Coral & Mint and you agree to submit to the exclusive jurisdiction of the Courts of England and Wales.
About us
www.coralandmint.com is a site operated by Coral & Mint Ltd.
Coral & Mint:  10 Anchor Centre, Kingsbridge, TQ7 1HD
To contact us, please email kate@coralandmint.com or sarah@coralandmint.com
Thank you for visiting our site.